Student Design Competition


Congratulations to 2023 Winners:
Congratulations to the winners of the Illinois Water Environment Association (IWEA) Student Design Competition (SDC). The Competition took place during the Illinois Wastewater Professionals Conference (IWPC), April 10 - 12, 2023.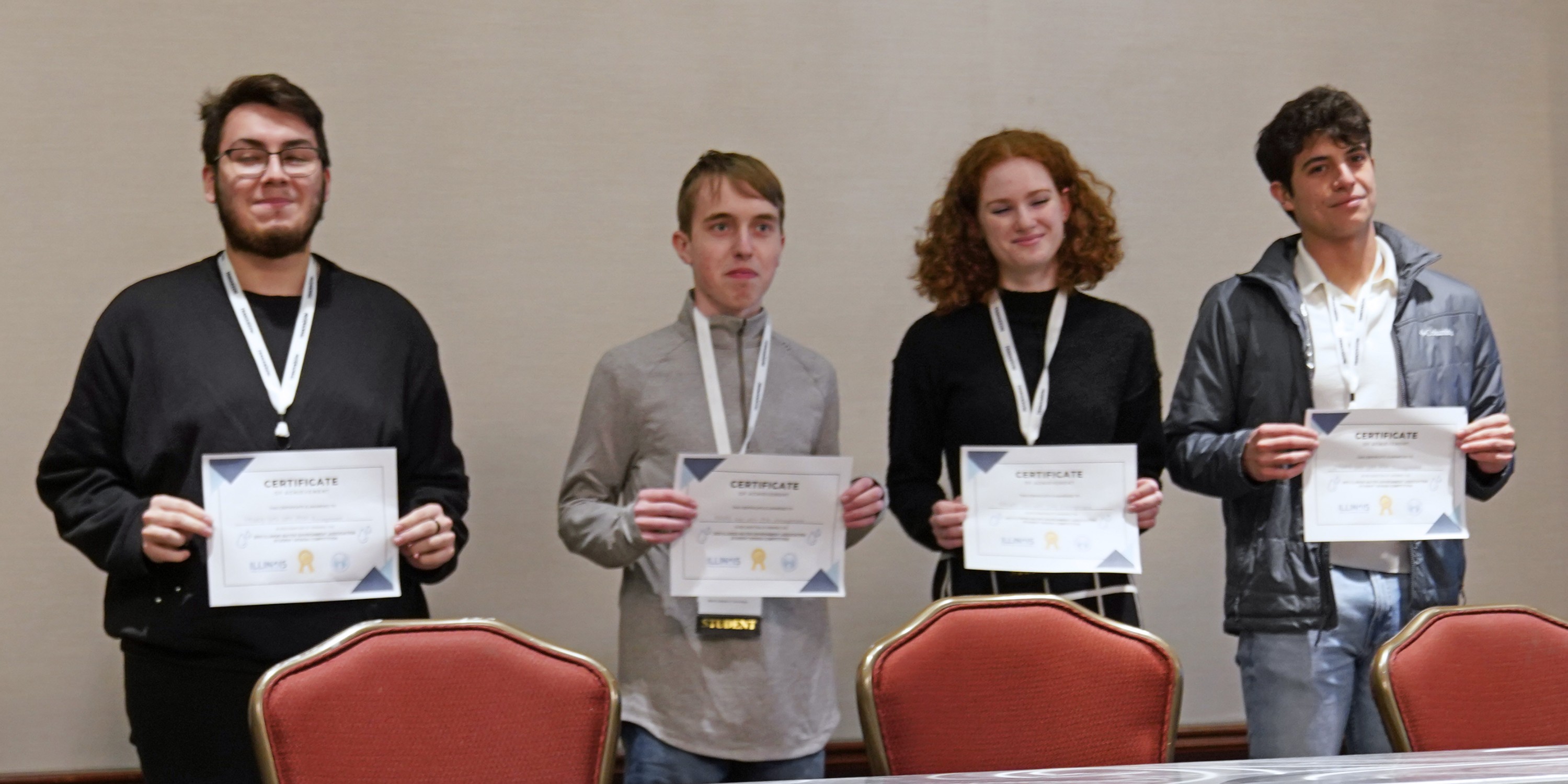 The winning team, consisting of Kyra Kucirka, Brian Bustos, Ryan Clemns, and Pablo Marroquin, represented the Illinois Institute of Technology. As Competition winners, they received a cash prize, a travel allowance, and the opportunity to compete in the national SDC at WEFTEC2023 in Chicago! Their presentation was titled FRWRD West PFAS Management.



About the SDC:
The IWEA SDC is intended to promote a real world design experience for students interested in pursuing an education and/or career in wastewater, water resources and environmental engineering. This competition tasks teams to design a problem statement and present a project solution meeting the requirements of the problem that they have worked on as a team. This competition is intended for both undergraduate and graduate students. Students who are completing a capstone project or a design course can use that work as a submission, as well.

The 2024 competition is March 18 during IWPC. Conference location is the Embassy Suites in East Peoria, IL.

Please use the links below to learn more about the Student Design Competition or to submit an application.

2024 Student Design Competition Guidelines

2024 Student Design Competition Application

The Water Environment Federation Website has more information on the Student Design Competition. Please contact Jennifer Loconsole with any questions.

2023 Projects & Teams
Below is complete list of projects and teams that presented at the 2023 IWEA Student Design Competition.
S Lake Park Ave and E Pershing Rd Parcel Development
by Team Stormwater from Illinois Institute of Technology
Michael Sansone
Stephanie Hernandez
Leslie Sadkowski
Dulce Rivera

Sediment Capping of the Passaic River
by Team Dirt from Illinois Institute of Technology
Danielle Kittaka
Christopher Converse
Jesus Villasenor
Elyse Cooke

Utilizing Bioreactors to Remove Dissolved Nutrients in Wastewater'
by H&H Consultants from Loyola
Marie-Pia Gomes
Amelia Bergbower
Jack Johnson
Gracie Walker
Sarah Sukanen

Industrial Facility Secondary Containment Expansion
by VESA Engineering Group from Illinois Institute of Technology
Greta Vasiliauskaite
Nora Awad
Anna Slominski
Cornelio Estrella

FRWRD West PFAS Management
by WIIT from Illinois Institute of Technology
Pablo Marroquín Borque
Kyra Kucirka
Brian Bustos
Ryan Clemens