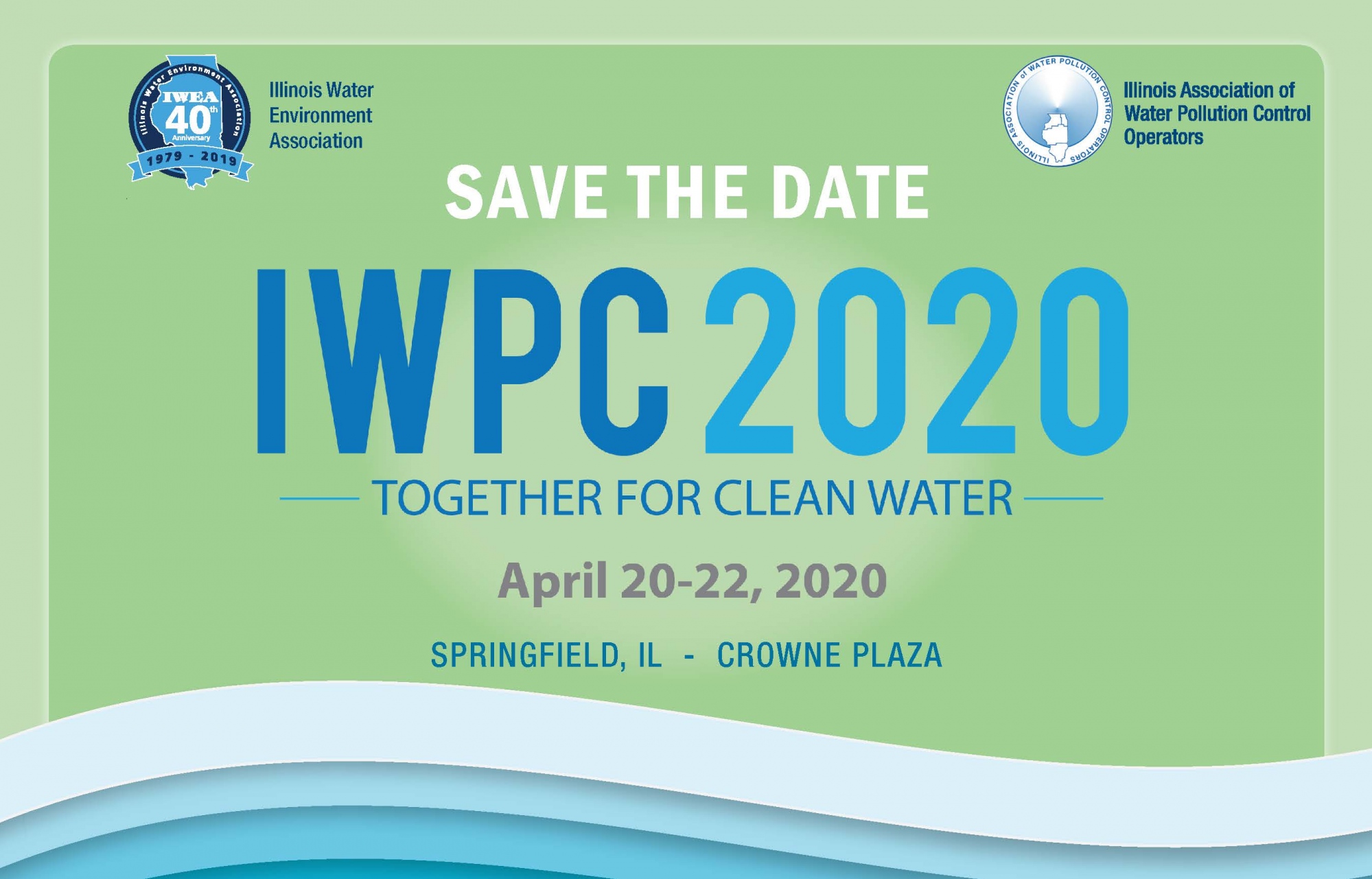 Visit www.IllinoisWPC.org regularly for updates on the 2020 Illinois Wastewater Professionals Conference.
Want to access IWPC presentation slides, course numbers, or pictures? You can find them in the IWPC Website 2019 Archive.
WEF Collection Systems Conference
Call for Abstracts
Join WEF June 2 - 5, 2020, in El Paso, Texas for a robust program highlighting continued advances in the wastewater collection systems sector. Take the chance to participate in an interactive experience with equipment, technology, and service vandors that continue to improve efforts in providing high quality collection systems infrastructure throughout the country.
The Call for Abstracts is now open. We the WEF Collection Systems Website Page for more information.
2019/2020 Committee Meeting Schedule

February 11, 2019

Annual Business Meeting

Springfield Crowne Plaza




February 13, 2019

Board & Chairperson Mtg.

Springfield Crowne Plaza




April 12, 2019

Board Long Range Planning

Cantigny Golf Course

June 21, 2019

Board & Chairperson Mtg.

Starved Rock Lodge




September 13, 2019

Board & Chairperson Mtg.




December 6, 2019

Board & Chairperson Mtg.

Starved Rock Lodge