Stockholm
Committees: Stockholm Junior Water Prize Local Arrangements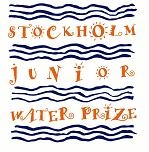 Committee Chair:
Chuck Corley
Illinois EPA, retired
Click
here
for information regarding the 2015 SJWP Organization.
Committee Description
Responsible for organizing local arrangements for the 2011 Stockholm Junior Water Prize Competition. This competition is sponsored by the Water Environment Federation and hosted by the IWEA. It is scheduled for June 23 - 25, 2011 at the Palmer House Hilton in Chicago.
Click here for detailed information about the Stockholm Junior Water Prize Competition.
Click here to view IWEA's proposal for hosting the 2011 SJWP competition.
And The Winner Is:
Congratulations to Alison Bick of Short Hills, N.J. Alison was named the U.S. winner of the 2011 Stockholm Junior Water Prize (SJWP)—the most prestigious international competition for water-related research—during a ceremony this past weekend at the Palmer House Hilton in Chicago, Ill.
Bick's project, "Development and Evaluation of a Microfluidic Co-Flow Device to Determine Water-Quality", was selected from more than 40 state SJWP winners at the national competition held in Chicago from June 23-25.
IWEA sponsored student, Nishith Reddy of Naperville, Ill., was one of the five finalists and received a $1000.00 award.
Competition Pictures
Below are a few pictures from the 2011 Chicago SJWP Competition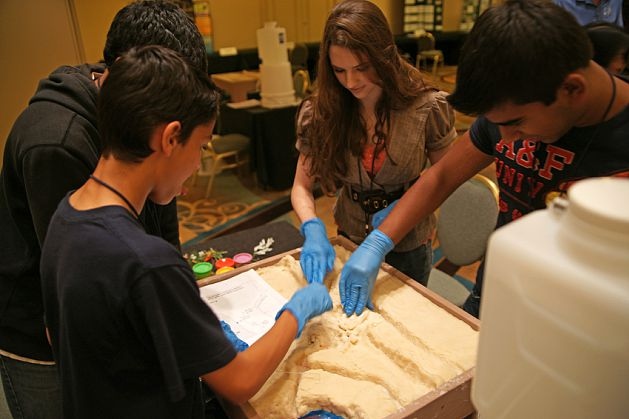 Students working on "Chicago River Reversal" activity.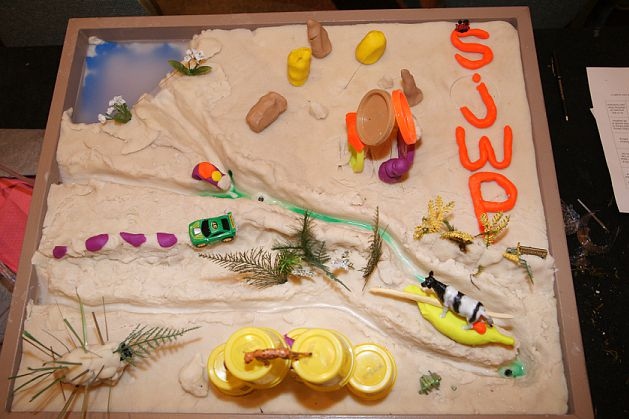 Completed river reversal project.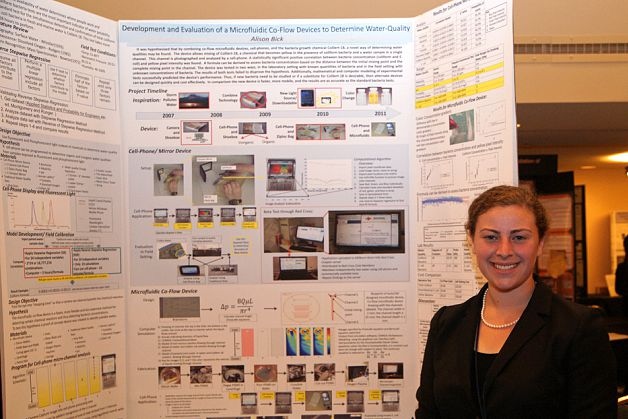 Alsison Bick, SJWP US Winner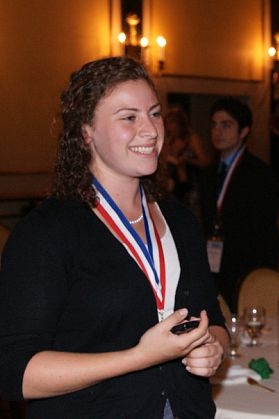 Sponsorships Opportunities
Public, private, non-profit and other organizations can help support the 2011 Stockholm Junior Water Prize Competition. Our Sponsorship Brochure lists these partnering opportunities. The Sponsor Fact Sheet provides even more information regarding the benefits of supporting the competition.
Information for Volunteers
The SJWP Competition requires the united efforts of many volunteers. The Volunteer Brochure lists opportunities for how IWEA members can help.
Meeting Minutes
Keep up with SJWP by reviewing the meeting minutes.
Click here to access November 17, 2010 meeting handouts.
Draft Schedule of Events
to Access the Draft Schedule of Events for Chicago SJWP Competition.
SJWP Payment Requests
Committee members can use the SJWP Payment Request Form to request reimbursements for expenses.
2010 SJWP Competition in St. Louis
Click here to see pictures from the 2010 United States Competition. The winner, Rebecca Ye of Bangor, Maine, represented the USA at the international competition in Stockholm, Sweden September 5 - 11, 2010. Her research proposed a technique to combine the sciences of microbiology and nanotechnology to create a biosensor capable of rapid identification strains of pathogenic bacteria E. Coli.